JOIN OUR RIZING TEAM

1. APPLY
Find an open position on our Careers page.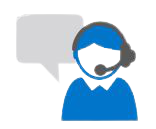 2. REVIEW & SCREENING
A Rizing recruiter will review your application. If your skills match the requirements. they'll contact you to schedule a prescreening interview.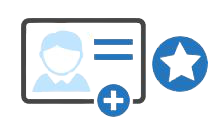 3. ASSESSMENTS
After discussing our mutual suitability, you'll have 3-4 conversations with the hiring team, subject matter experts, and Rizing leadership.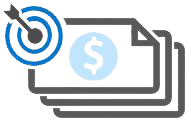 4. OFFER
Well done! Your Rizing recruiter will present a job offer and discuss next steps.
FREQUENTLY ASKED QUESTIONS
Upload a CV/Resume that represents YOU
---
We want to learn about your career history, latest achievements, and how specific skills might be applied to a position at Rizing. Be sure to highlight your achievements as well as day-to-day duties. Do you have any project examples or a portfolio to share? Feel free to include attachments or links to help us better understand your experience.
---
It's okay if your resume is longer than one page. Just be succinct and relevant. Your most important information should be on the first page.
---
Yes. It helps us to know more about the things that you're passionate about - both in and outside of the workplace.
---
It depends on the position you are applying for. Generally, we look for individuals who are respectful, demonstrate integrity, collaborate well with others, deliver excellent work, and challenge the status quo.
---
You'll hear back either way. A Rizing recruiter will either contact you with a request for a prescreening interview, or they'll let you know that your application is now on file to be considered for future opportunities.
Finding the right job
---
Search and apply for a job on our Careers page. Once you've created a profile, you'll be able to quickly apply for additional openings, setup job alerts, and view the status of your application(s). If you don't find any suitable roles at the moment, feel free to contact one of the recruiters in your region via LinkedIn.
---
---
The application process for a former Rizing employee is the same as for other candidates. 
---
To see your application status, sign-in to our Careers website and select My Application from the top menu in the upper right-hand corner.  
Interview preparation
---
Review how the position aligns to your experience and prepare examples to back that up.

Research our company, our product and service offering, the hiring team and interviewer.

Make a note of any questions you have - the interview is an opportunity for you to get to know us too.

Be well-rested, relaxed, and in a good mood!
---
"Business casual" is the preferred dress code across Rizing. 
---
In general, the Rizing interview process normally involves:
Recruiter pre-screening that covers what you are looking for, life at Rizing and the role
Face to face or Zoom interview with one to two team members
Final management interview with our leadership team

Your recruiter will provide more information on the interview process specific to the role.
---
The recruiting process from the first interview to job offer typically takes between 2-6 weeks. Individual situations can vary based on the role, employment type, and candidate notice period.
What to expect post interview
---
Your recruiter will share the specific timeline for the opening you've applied for. Our recruitment team usually provides status updates within a week after an interview.
---
Send the note to your recruitment contact and they will forward it on for you.
CONNECT WITH OUR RECRUITERS ACROSS THE WORLD
NORTH AMERICA


Human Capital Management
&nbsp&nbsp&nbsp&nbspEnterprise Asset Management
&nbsp&nbsp&nbsp&nbspConsumer Industries
EUROPE, MIDDLE EAST & AFRICA

Human Capital Management & Enterprise Asset Management
Rory Power, Recruiter/HR Advisor
&nbsp&nbsp&nbsp&nbspConsumer Industries